Real Estate Financing
Real Estate Funding Types
Apartments • Bridge Loans • Churches • Construction Financing • Condo and Town Home • Developments • Congregate Care Facility • Factories Full Service Major Flagged Hotels • Golf Courses • Growth Capital • Hard Money • Hospitals • Industrial Warehouses • International • Joint Ventures • Joint Venture Financing • Land Loans • Manufacturing Plants • Marinas • Master Planned Communities • Medical Office • Mezzanine Financing • Mixed Use • Mobile Home Parks • Multi-Family • Nursing Homes • Office Buildings • Parking Structures • Permanent Financing • Project Financing • Residential Development • Resorts • Retail (both anchored and unanchored) • Self Storage Facilities • Senior Housing • Shopping Centers • Strip Malls • Theme Parks • and more...
Types of Real Estate Financing Explained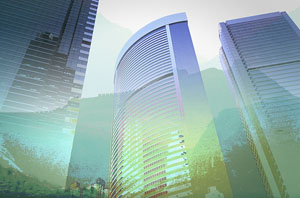 Acquisition
An acquisition loan is used to acquire commercial property using the loan proceeds. This can include improved lots to already constructed and operating property. Loan size- $1M to $500M or more worldwide; amortization- 15 to 30 year schedules; variable and fixed interest rates available (verify current rates); purchases- 80% of purchase price; loan to value- 75% on most products; debt service coverage- apartments (multi-family) 1.15, commercial- 1.20; assumable for most scenarios; closing time- 45 to 60 days from the receipt of the complete package and supporting documents.
Acquisition and Development
Loans to both acquire and develop real property to an improved state. Voucher control is set up to disperse loan proceeds with interest only paid on the funds distributed. We can typically go to 75% loan to cost or 80% loan to value, whichever is less. We can typically provide a 2 to 3 year loan term for the construction, a 3 year mini-perm loan to stabilize the project, and permanent financing at the end. The permanent financing will vary by property type but usually we can provide a 30 year amortization and 10 year fixed rate financing that is a margin range of 1.85 to 2.50 over the 10-year Treasury.
Asset Based
Loans for any purpose whereby collateral is put up for security. ASSET TYPES: Commercial Real Estate, Equipment, Assignable Assets, Stocks, Bonds, Sports Contracts, Precious Metals, Accounts Receivable, Cash, Fine Arts, etc. TYPES OF LOANS: Acquisition loans, Bridge loans, Development loans, Gap financing, Interim financing, Mezzanine financing, Short-term credit resolution, Project rescue funds for emergency situations, Factoring of accounts receivable; LOAN AMOUNT RANGE: $1M TO $100M.
Bankruptcy
"Debtor in Possession" financing on real property assets until institutional financing is available or the sale of the asset occurs. $1M to $25M.
Bridge Loan
A bridge loan is a loan that is used for a short duration of time until permanent financing is put in place. Bridge loans are a perfect solution to a timely acquisition or business opportunity because they allow a purchaser or investor to act quickly. These loans can be used for acquisition, buy-outs, foreclosures, cash out and construction purposes. It is a form of short-term financing made for 1 month to 12 months (extensions are possible); up to 36 months, up to 90% financing; loan range from $1M to $50M.
Construction
A construction loan is a loan used to construct a building or other improvements of real property, with the land and improvements as collateral for the loan. Construction reserve accounts are generally maintained to disburse the money as the construction progresses. Up to 80% of the cost of the construction is available depending on the improved value.
Hard Money
For the following loan purposes: Acquisition, Raw Land, Bridge Financing, Construction, Bankruptcy Discharge, Refinance, Equity Recapture, Pending Foreclosure, and Poor Credit / Late Pay etc. will be considered; after approval, fast funding in days, when needed, on any type of commercial real estate project; credit challenges not a problem, all requests will be considered; loan amounts: $1M to $100M per project; TIMING: Loan decisions can typically be made within 24 hours from the receipt of the required items and documentation needed by underwriting; after loan approval and depending on the attorney's time to draw up the loan agreement/contract, funding can occur within 3 to 7 days or longer; LOAN TERM: 1 to 12 months or longer; LOAN TO VALUE: 50% or more, depending on the asset/collateral; INTEREST RATE: from 13% to 20%; Points can range from 6 to 10, depending on the specific property, the borrowers credit and the loan amount; Terms: The funding parameters, specific terms, timing, and costs will be based on the business analysis and overall risk assessment and strength of the project and the Principals. Since our sources are very competitive, the Principals' project will receive the rate and terms that it deserves.
Joint Venture Financing
CFI has access to many sources and providers of joint venture financing. This type of real estate funding is a means of structuring a mortgage and private, accredited equity. This use of other peoples money (OPM) and their balance sheet can help the Client utilize leverage, minimize their cash input, help get their immediate project funded, and free up their cash reserves for other projects as well. This is achieved by creating a team between the Client with the project together with a Lender/Investor with the added financial capacity. Our sources have the expertise and relationships necessary to secure equity for real estate projects that make sense, whether it involves a single transaction or an entire portfolio. Typically, the range of funding can be from $1M to $500M or more.
Mezzanine
A mezzanine loan is a loan that is subordinate to a primary lender but it is debt that gives the Client the ability to drive the total financing to a higher leverage level, as compared to traditional bank financing alone (typical CLTV is 85% to 90%; in some cases, up to 95%). Mezzanine financing has become a common methodology to secure supplementary financing for real estate acquisitions and development projects. A mezzanine loan can be a freestanding loan that can be used for an existing property/properties or for properties that are under construction and the mezzanine loan can be secured by a second mortgage or a pledge of partnership interests. This is typical in cases where the primary mortgage or construction loan equity requirements are larger than 10%. The mezzanine loan provides additional funding when the first mortgage is at the maximum loan amount; the mezzanine loan amount can be $1M and larger; the preference is $3M to $30M; larger transactions will be considered on a case-by-case basis.
Raw Commercial Land
Unimproved real property. From lots to large acreage. Normally raw land is valued at a 90-day "quick sale" price to determine loan to value ratios (50%); loan amounts from $1M to $25M.
BROKER INQUIRIES ARE WELCOMED AND APPRECIATED.
IMPORTANT: If you are serious about securing funding, please email us a 1 to 5 page Executive Overview or feel free to call us first.
Commercial Funding International, LLC
Mr. Jerry O'Neill, Managing Member
"Real. Smart. Funding Solutions."
Office: (503) 245-2789
E-mail: info@global-business-financing.com
Commercial Funding International and CFI are a Trademarks of Commercial Funding International, LLC.
Home Page | Asset-Based Loans | Bridge Loans | CEO Letter | Company | Contact Us | Developments
Hard Money Loans | Joint Ventures | 100% LTC Loans | Real Estate | Hybrid Debt Program | Unique Capitalization